Introducing the Enhanced PiXL Wave for 2023-2024: PiXL Waves powered by Pupil Progress.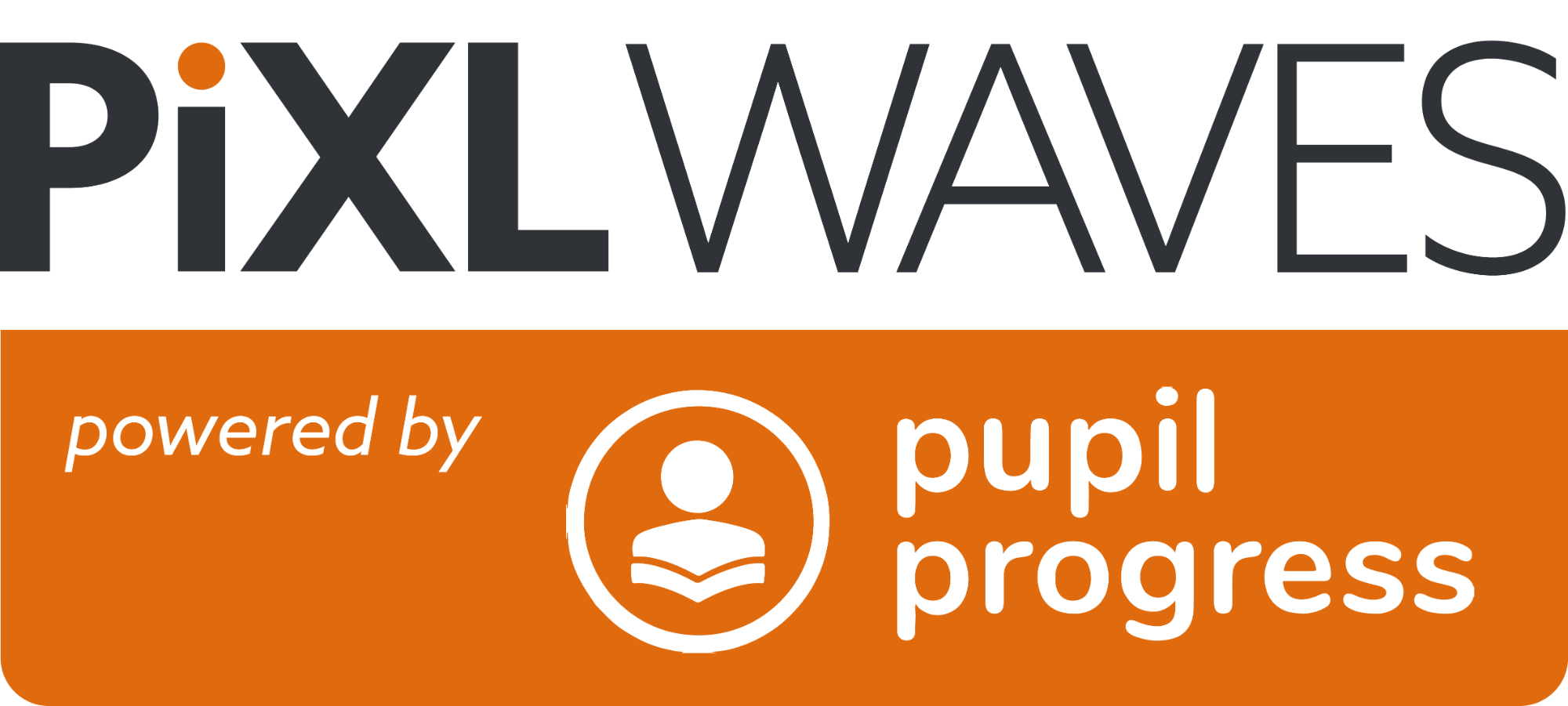 Exciting Collaboration Announcment
PiXL, a leadership network of thousands of schools, is thrilled to announce a new and exciting collaboration with Pupil Progress, the effortless live progress tracking and monitoring platform.
PiXL Waves powered by Pupil Progress marks a shift towards collecting and creating meaningful data-driven education that helps teachers, leaders and students. By combining the expertise of PiXL and the innovative technology of Pupil Progress, this collaboration finds new ways of talking about and tracking progress monitoring. Delivering full exam board specific tracker functionality for English and Maths.
PiXL Waves powered by Pupil Progress transforms educational progress tracking, providing an insightful and real time experience for educators and learners alike.
This collaboration aims to empower schools with advanced tools and comprehensive support for Diagnosis, Therapy and Testing to drive student achievement.
"We are delighted to be working with Pupil Progress on helping school leaders and teachers see what is happening with their students in real time, with a nuanced picture so that their help to young people is even more informed, helpful and impactful. This will help teams make informed decisions, see progress and maximise life chances and outcomes of students. Our work together is all about the students and leaders and the work with Pupil Progress will bring new support to schools"
Key Features of PiXL Waves powered by Pupil Progress
Real-Time Insights: Compare your real-time attainment with national formative data throughout the year informing your strategy. Stay ahead of the curve with valuable insights and actionable suggestions shared at every PiXL national conference for Secondary and Post 16
All English and Maths Courses: Exam-board specific tracking pre-loaded with past papers for all KS4 and 5 English Literature and Language and Maths, Statistics and Numeracy courses across AQA, Edexcel, Eduqas, OCR, WJEC and CCEA
Continuous Support: let us take care of your leaders with CPD workshops at national conferences and 1-1 support from Pupil Progress
Seamless Integration: PiXL Wave data taken directly from your trackers, eradicating duplication of spreadsheets or tedious uploading
Customisable Grade Boundaries: Take control of grading with the flexibility to choose and adjust your own grade boundaries, aligning them with your schools' context and to give real time P8 scores
Performance-Linked Resources: Unlock the potential for growth with access to performance-linked materials, offering targeted support and strategies to enhance student outcomes
Motivational reports: Share QLA student reports to empower students and prepare for parents' evenings or meetings with pastoral staff
Streamlined Onboarding: PiXL Waves powered by Pupil Progress seamlessly integrates with your existing MIS, keeping your class lists up-to-date without the hassle.
'Understanding the person behind the data is key to unlocking student potential. Every student is unique, with individual strengths, challenges, and aspirations. By delving into comprehensive data insights, educators gain a deeper understanding of each student, enabling personalised instruction that caters to their specific needs. It goes beyond mere numbers and allows educators to see the complete picture, paving the way for impactful teaching and learning experiences.'
Upgrade your educational journey today
Leave a comment on this post
Thank you for for the comment. It will be published once approved.