Effortless live progress tracking
Empower schools, staff and students by taking control of your performance data.
Pupil Progress is an easy-to-use pupil progress tracker that helps educators and schools take control of their performance data at
subject, topic and skill level.
Gain the confidence and clarity to plan and deliver lessons that have
the biggest impact on your students. Organise your data so it's simple and actionable, and get back the time you need to focus on what you
do best.
Is your school a PiXL Member?
Maximise your membership with exam board specific tracking for English and Maths through the Pupil Progress platform.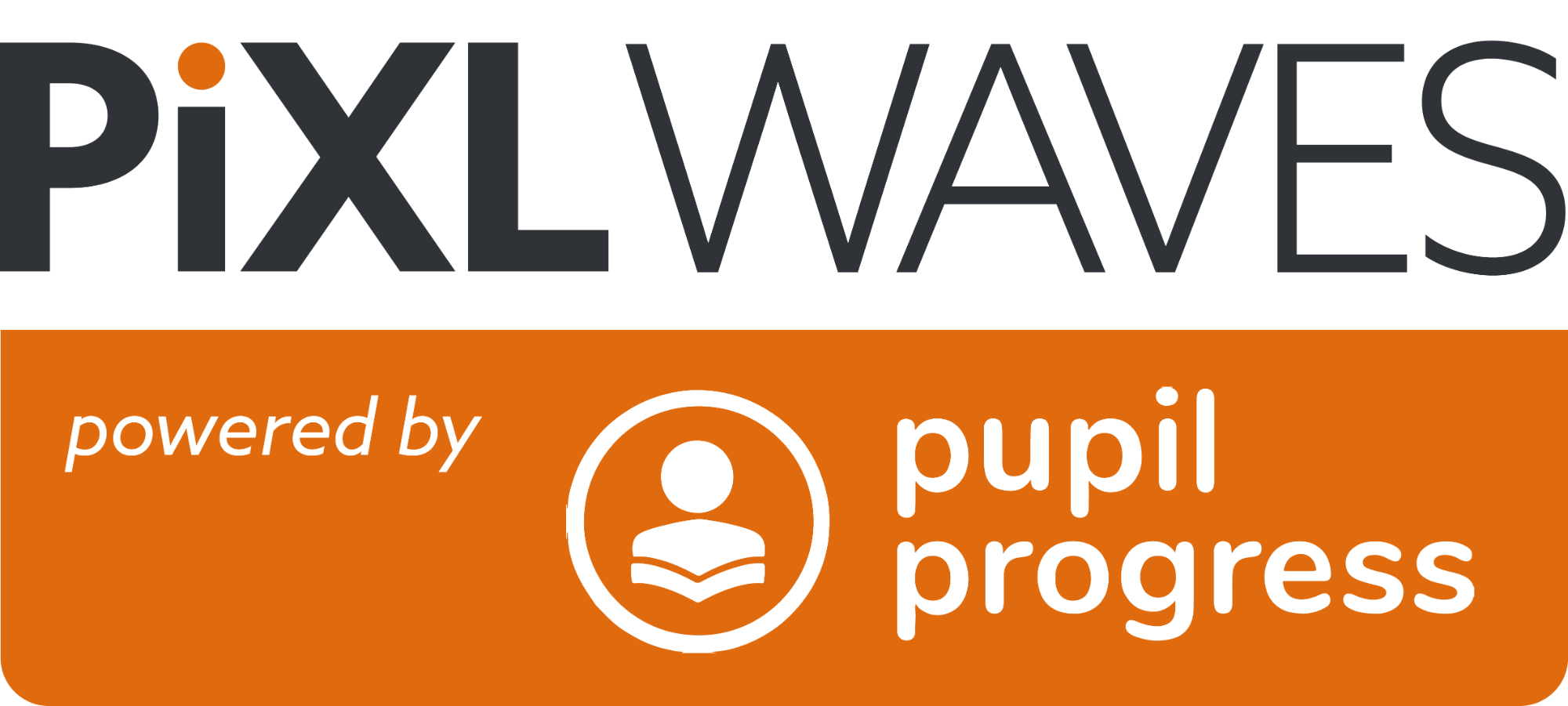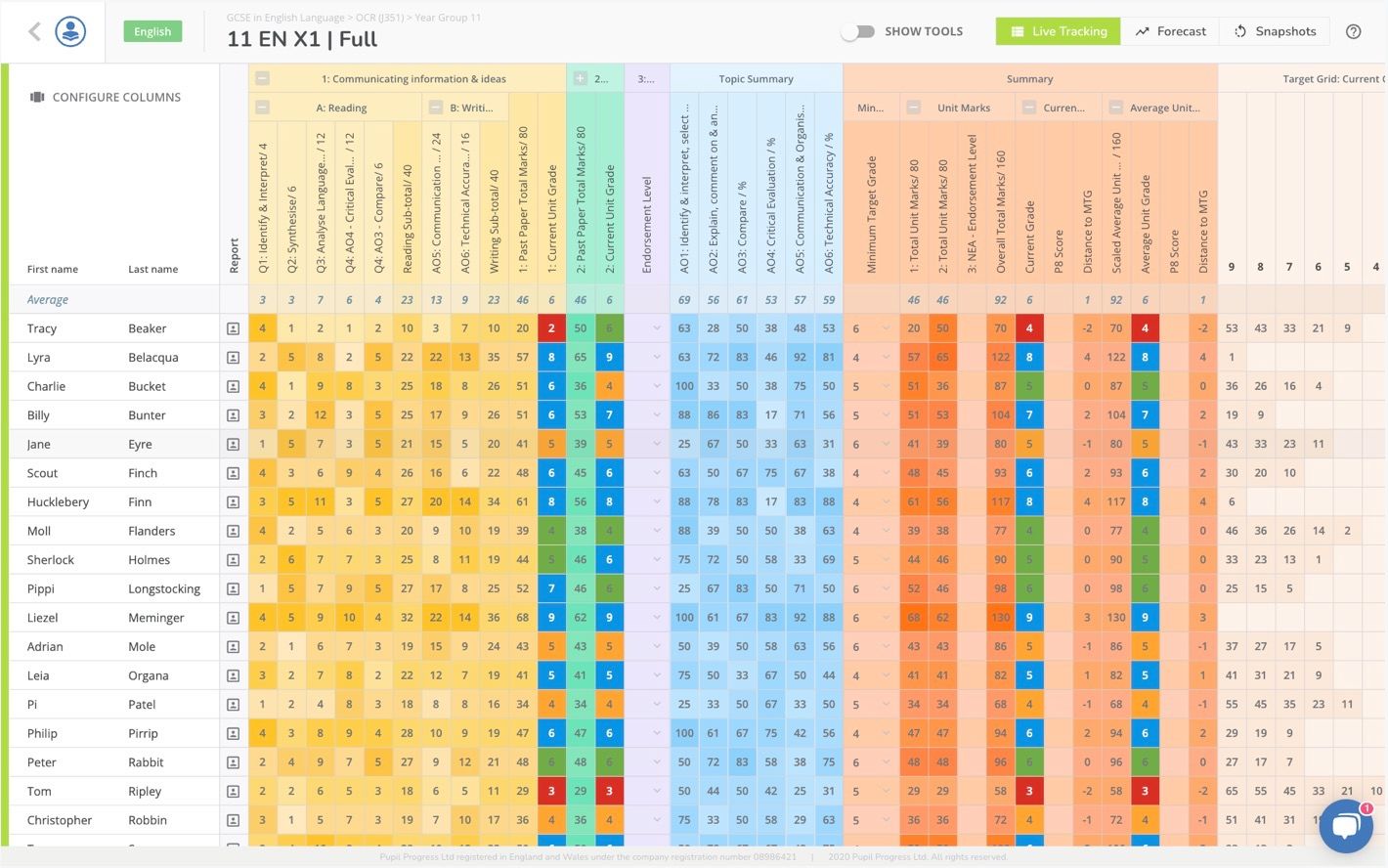 Instant, accurate grade calculations
Say goodbye to spreadsheets! Our exam board specific trackers calculate grades exactly as the exam boards do, helping you to quickly identify areas to focus on.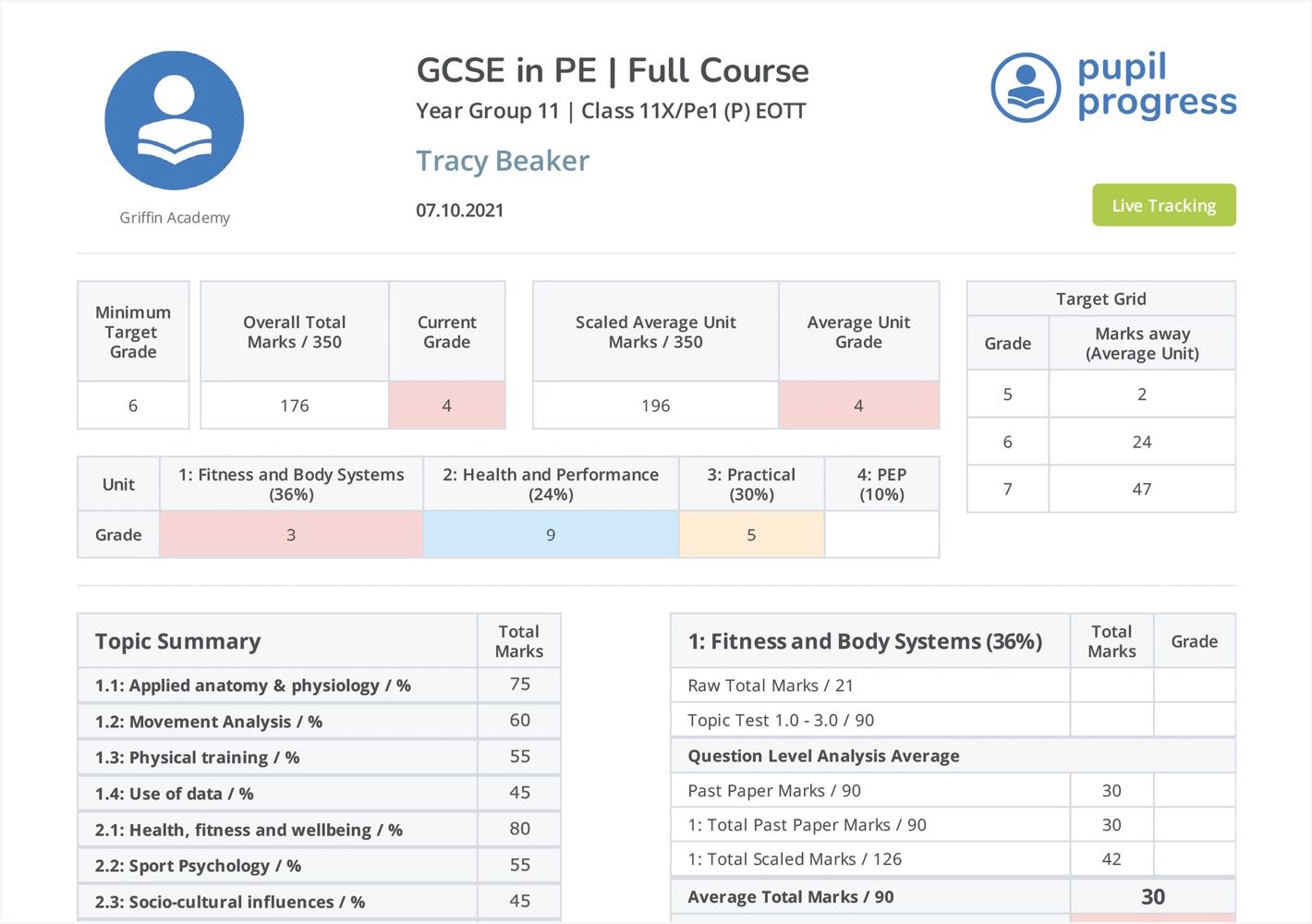 Impactful individual student reports
Know exactly where your students are and what needs to be done to move them forward. Download detailed breakdowns of marks across the course, directly from the Pupil Progress platform.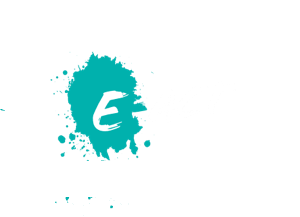 "What Pupil Progress does really well is identify in forensic detail what the data is telling you. It allows you to get into the strategy rather than the admin and the gathering of that data... It's really important that staff can focus on the thing that matters, which is how to get better student outcomes."
Director, E-Act
We're here to help you make data meaningful and actionable
As former educators, we passionately care about achieving the best outcomes for students. However, we also know the challenges you face.
That's why our mission is to transform the way data is used in schools so every student, teacher and leader is empowered to achieve their full potential.
Trusted by hundreds of teachers, trusts, partners and schools, including: