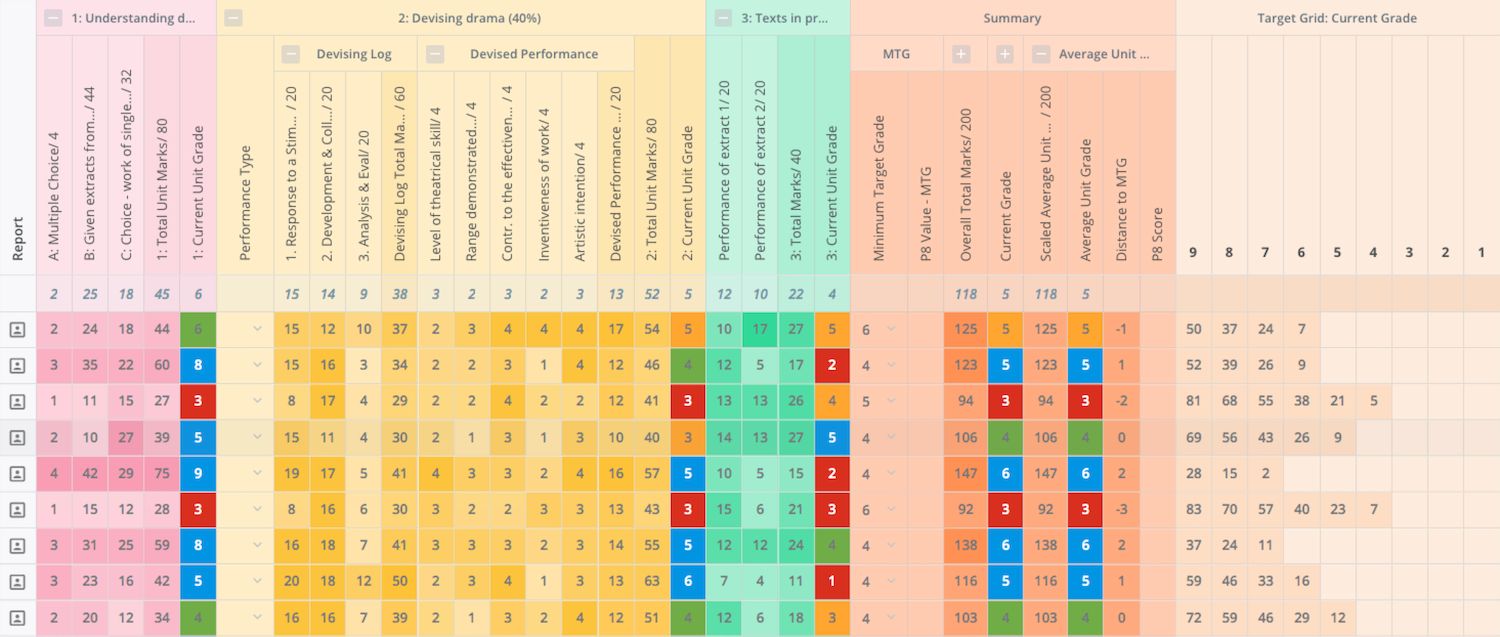 Each tracker is bespoke to each exam board, giving you the highest level of confidence in your data, regardless of changes in exam specifications
Data entry is simple, fast and automatically saved for complete security. Results are organised in the most logical way possible to help you quickly identify areas for development
Assessment Average Scores
Live calculation of P8 and A8 for each student, class and cohort – and at a whole school level – allows you to identify the specific areas that need attention and where to focus additional support
Live calculation of P8 and A8 for each student, class, cohort and school, allows you to identify students, classes and subjects that require additional support and understand the specific areas that need focus
Add your own end of topic tests and past papers and conduct topic or question level analysis. Choose the most relevant and reliable method to support your overall grade calculations
Adjust your Grade boundaries
Select the pre-loaded grade boundary series and adjust them to change the level of challenge, giving you realistic grades you can trust.
See how many marks away a student is from their target grade and beyond. Use the tracker to identify which part of the course these marks can come from, and adjust your strategy accordingly
Want further in-depth analysis or to use the raw data with other tools? Simply export the data from your tracker into an Excel spreadsheet and maintain the integrity of your raw data
"It has been brilliant to use a system that automatically updates and shows progress scores without needing our data manager to calculate these."
Assistant Headteacher - St Leonard's Catholic School