Step 3: A Collaborative Approach To Recommending And Validating Grades
The validation process is going to be the most important step in recommending student grades for submission by the centre. If you get the grades in line with your centre's prior attainment and the distribution of KS2 prior attainment, then it is likely that your recommended grades will be accepted.
If you get the recommended grades right, the ranking takes care of itself. How? Because if your grades are inline with what the exam boards expect there is far less chance that the grades will need to be moderated. The purpose of verifying the grades is to minimise the number of students who have their recommended grades changed.
A Collaborative Grade Recommendation
We have added a Teacher Judgement Grade column to our trackers to support validation discussions. In line with DFE's efforts to make sure this is a collaborative decision to ensure the responsibility for judgements and grade submission does not fall on one teacher. We would suggest the teacher and subject verifier (subject leader or Senior Leader) organise a meeting with the tracker displayed on one screen and work through a student at a time. This collaborative meeting is not just to check the thought process, but to provide consistency across all teachers in a department.
If you followed our guidance outlined in Step 2: Taking The Pressure Out Of Recommending Student Grades, your trackers will automatically calculate an updated Working At Grade based on the marks a teacher has inputted. The teacher and subject leader can discuss the grade and apply further professional judgement to the added marks. If further changes are needed, then make the changes to the units marks.
Once both are satisfied the grades for a class are consistent with the approach across the department, you can show you have validated the Working At Grade (calculated using the mark changes) by selecting this in the Teacher Judgement Grade column. If the Working at Grade and the Teacher Judgement grade don't match, then it would suggest there is not enough evidence that a students marks would increase enough for a student to move up or down a grade.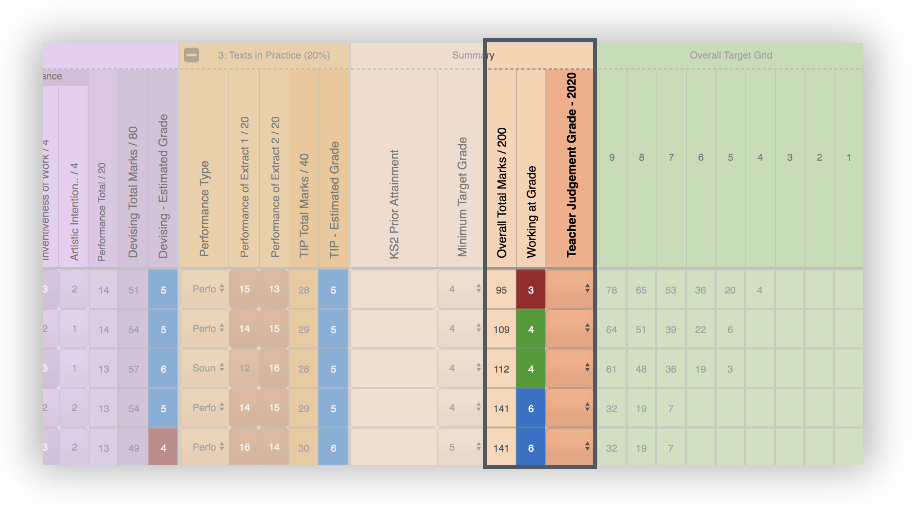 To support the ranking conversation, you can sort the students on the tracker according to their Overall Total Marks. Have a look at the list and if there are any surprises in the resulting order, they can then be addressed before the meeting to discuss ranking.
Validating Before Ranking
Despite all best intentions, the grades across the department may be higher or lower than expected according to prior attainment of students in the centre. After all, it will be hard to balance wanting to do well and being hopeful, with tempering and being unduly harsh. As prior attainment is what the exam boards will be standardising against, it is best to be sure you have kept the grades realistic and can justify your grades if there is a significant improvement compared to the previous years.
Validation of the grades and Overall Total Marks should really be performed before any ranking meetings. If you realise during or after the ranking process that you need to adjust grades, you don't want to then have to go back through the whole ranking process again.
Ofqual have said they will be looking at "the prior attainment profile of students at centre level" and "results in previous years at individual centre level" (Ofqual, 3rd April) to standardise marks. It is very difficult to avoid unconscious bias (after all, you are unconscious of it!), but it may be more evident in your overall cohort data.
Therefore we would recommend that you look at the following when verifying:


Check across the cohort that the Teacher Judgement Grade is broadly reflective of KS2 prior attainment. For example a large number of low KS2 prior attainers all achieving grade 5+ may raise a warning signal to the Exam boards that grades have been over-inflated. Our trackers display the KS2 Prior attainment in the summary area for you to compare.
Check the percentage of students at and above each grade – compare it with the percentages achieved in previous years to check it is broadly in line. Our reporting area has tables that present actual grade numbers and percentages based on your live data, so there are no further calculations for you to do.
Check for bias with particular groups using sub-group analysis – are there groups of students that are below? Our sub-group analysis allows you to quickly compare your Teacher Judgement Grades against the Working At Grade to see if there is any significant difference has been introduced.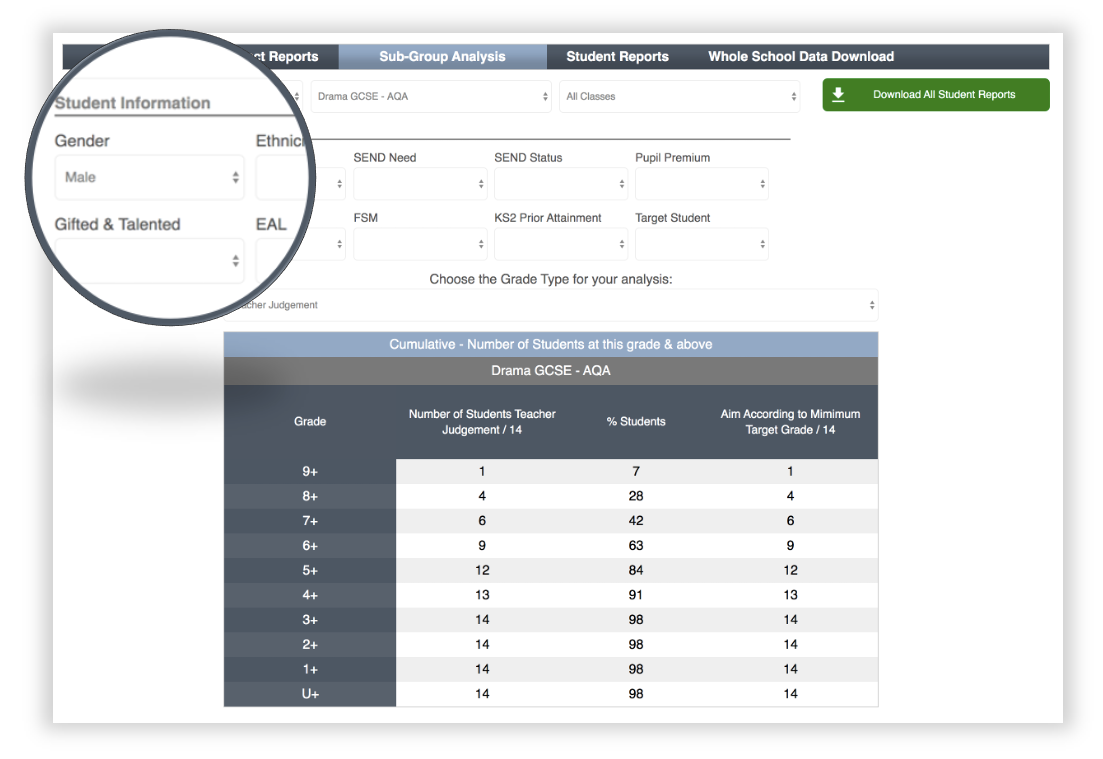 Once the teacher, subject leader are happy, it may be worth checking with the Head of Centre (or whoever has been given responsibility for checking your subject area) to look at the grade percentages before moving to the ranking stage. If they are satisfied the grades are objective, fair and reasonable, then it will lend confidence to the ranking process.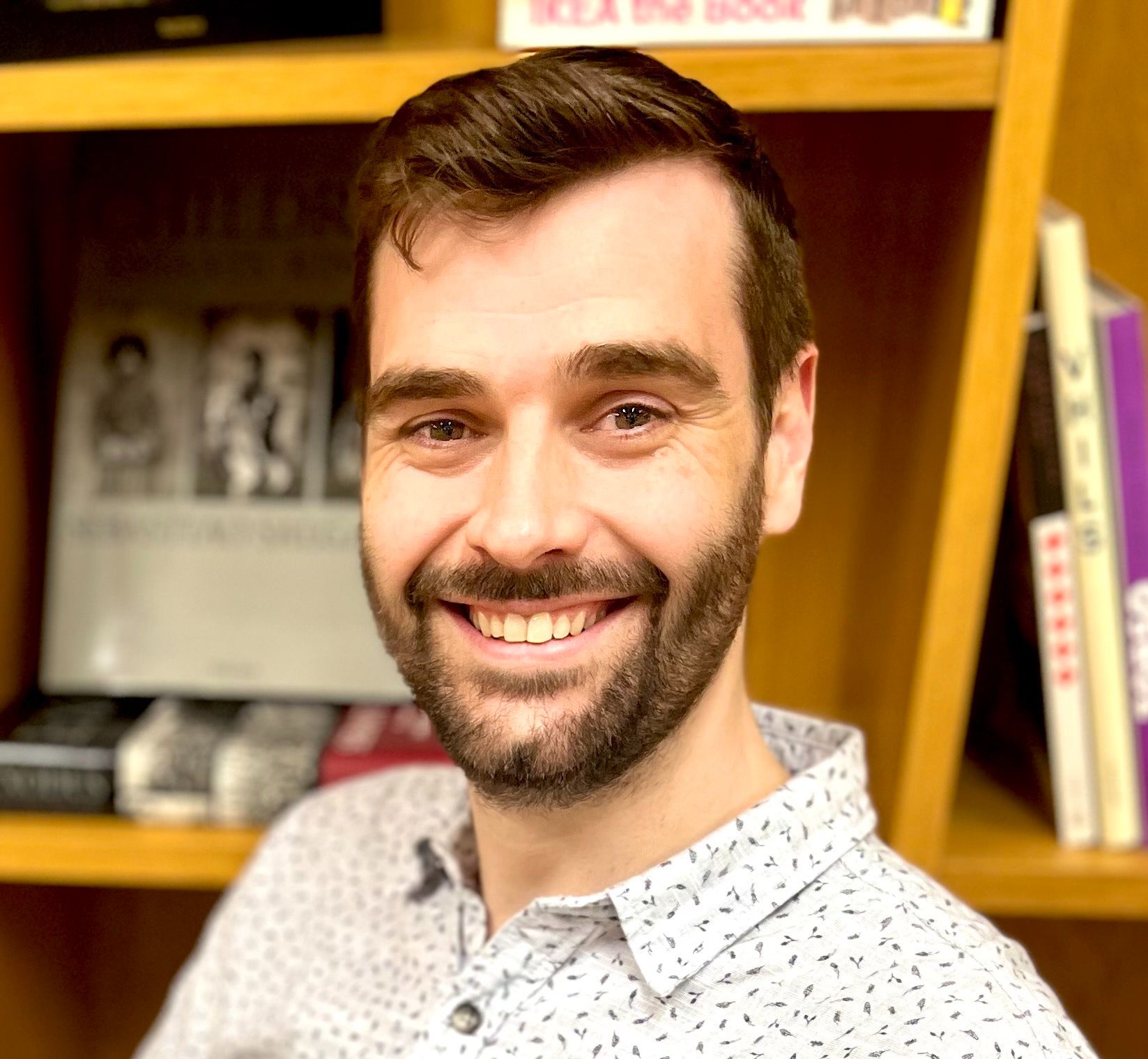 Co-founder
Chief Product Officer
Leave a comment on this post
Thank you for for the comment. It will be published once approved.