Compare your real-time attainment with national formative data throughout the year.
All English and Maths Courses
Exam-board specific tracking pre-loaded with past papers.
CPD workshops at national conferences and 1-1 support from Pupil Progress experts.
PiXL Waves data taken directly from your trackers, so no duplication or tedious uploading.
Customisable Grade Boundaries
Choose and adjust your own grade boundaries, aligning them with your schools' context and to give real time P8 scores.
Performance-Linked Resources
Performance-linked materials offering targeted support and strategies to enhance student outcomes.
Share QLA student reports to empower students and prepare
for parents' evenings
or meetings with
pastoral staff.
Seamless integration with your existing MIS, keeping your class lists up-to-date without the hassle.
Impacting teachers and leaders with actionable data insights
PiXL Waves powered by Pupil Progress marks a shift towards a new era of meaningful data-driven education.
By combining the expertise of PiXL and the innovative technology of Pupil Progress, this collaboration sets a benchmark for educational progress monitoring.
Delivering the elite of full suite access in exam board specific tracking for English and Maths.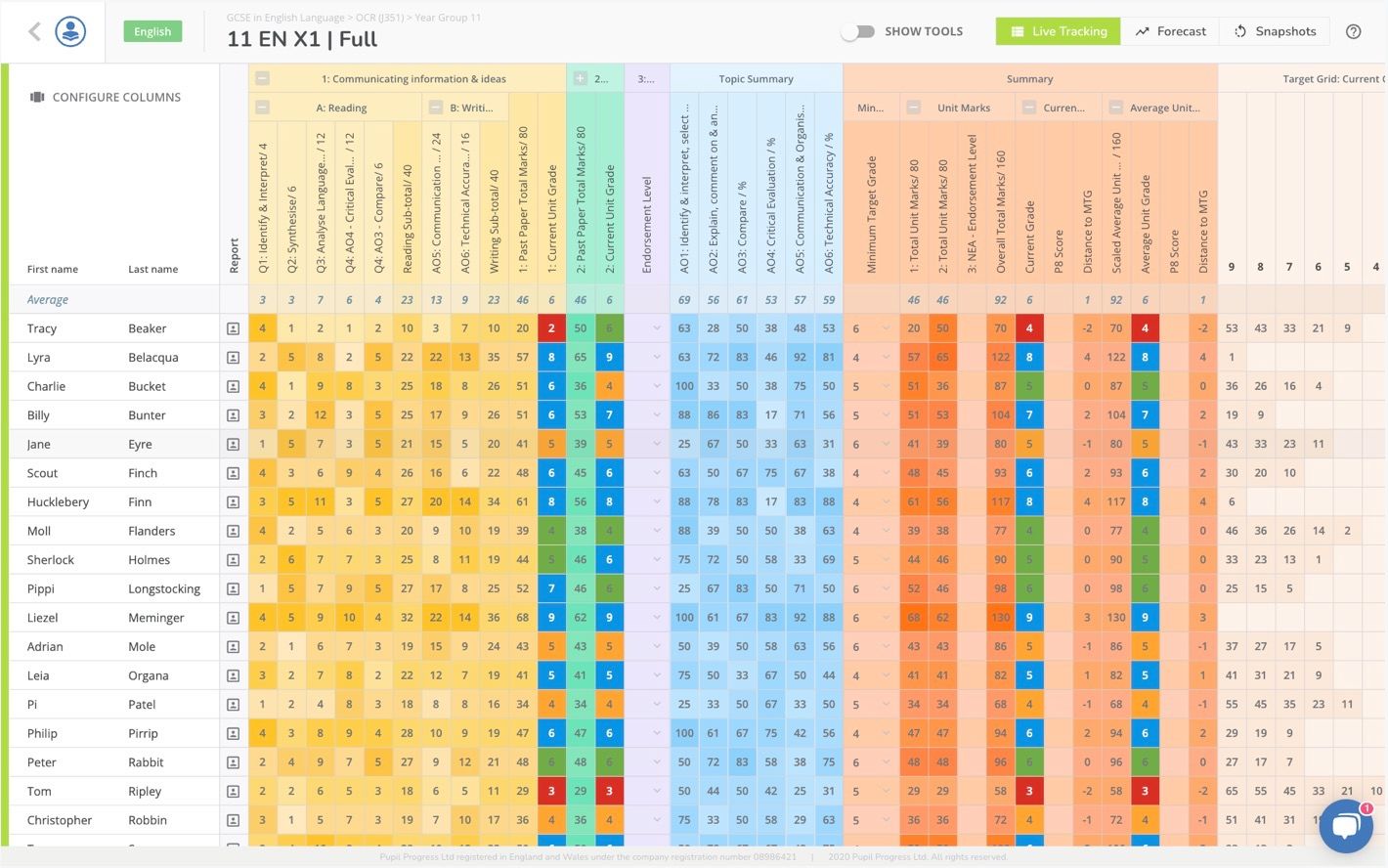 PiXL Waves powered by Pupil Progress explained: